Beautiful insights for all your projects at a glance
All the data you need. No more logging in to all your individual projects.
Created with 💜 and works with Laravel & Filament.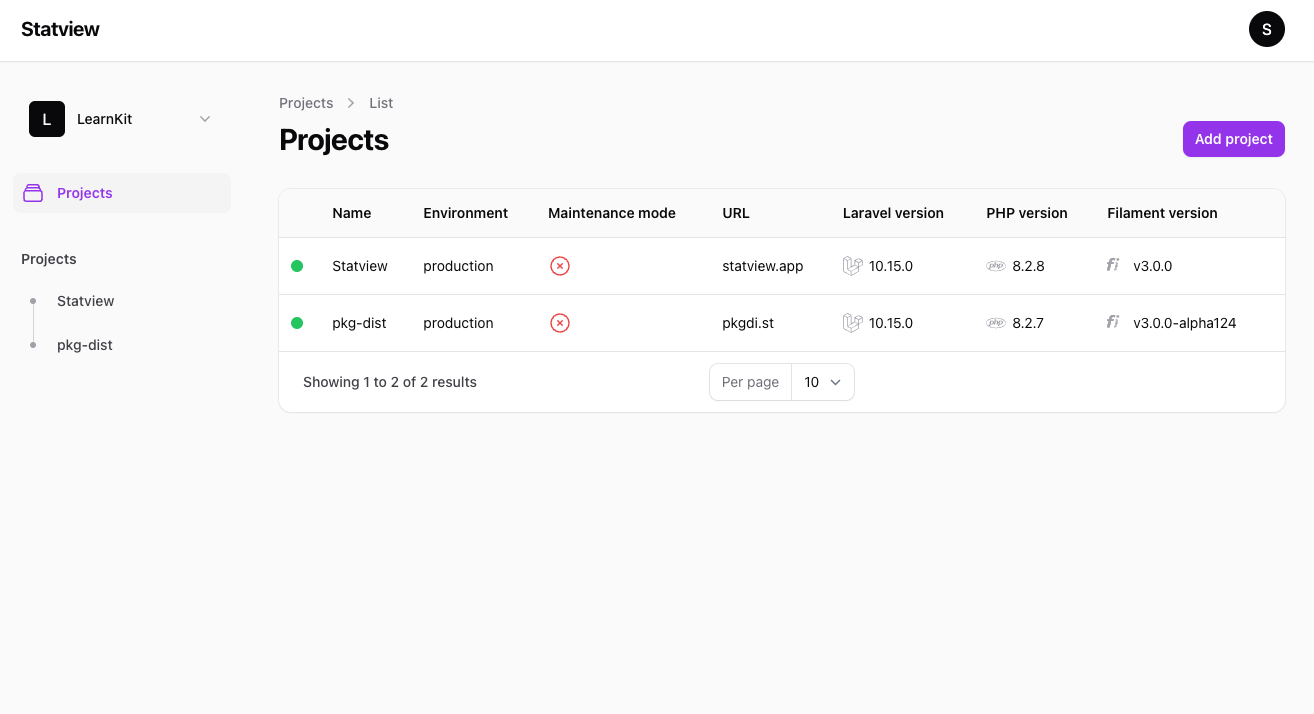 Are you excited!? So are we!
We are almost ready to start with a beta trial. We cannot wait to get your hands on it. We will share more information about the beta in our Discord server. Feel free to join us there!
Everything you need
Your own stats
Expose all the statistics you want to see to manage your applications.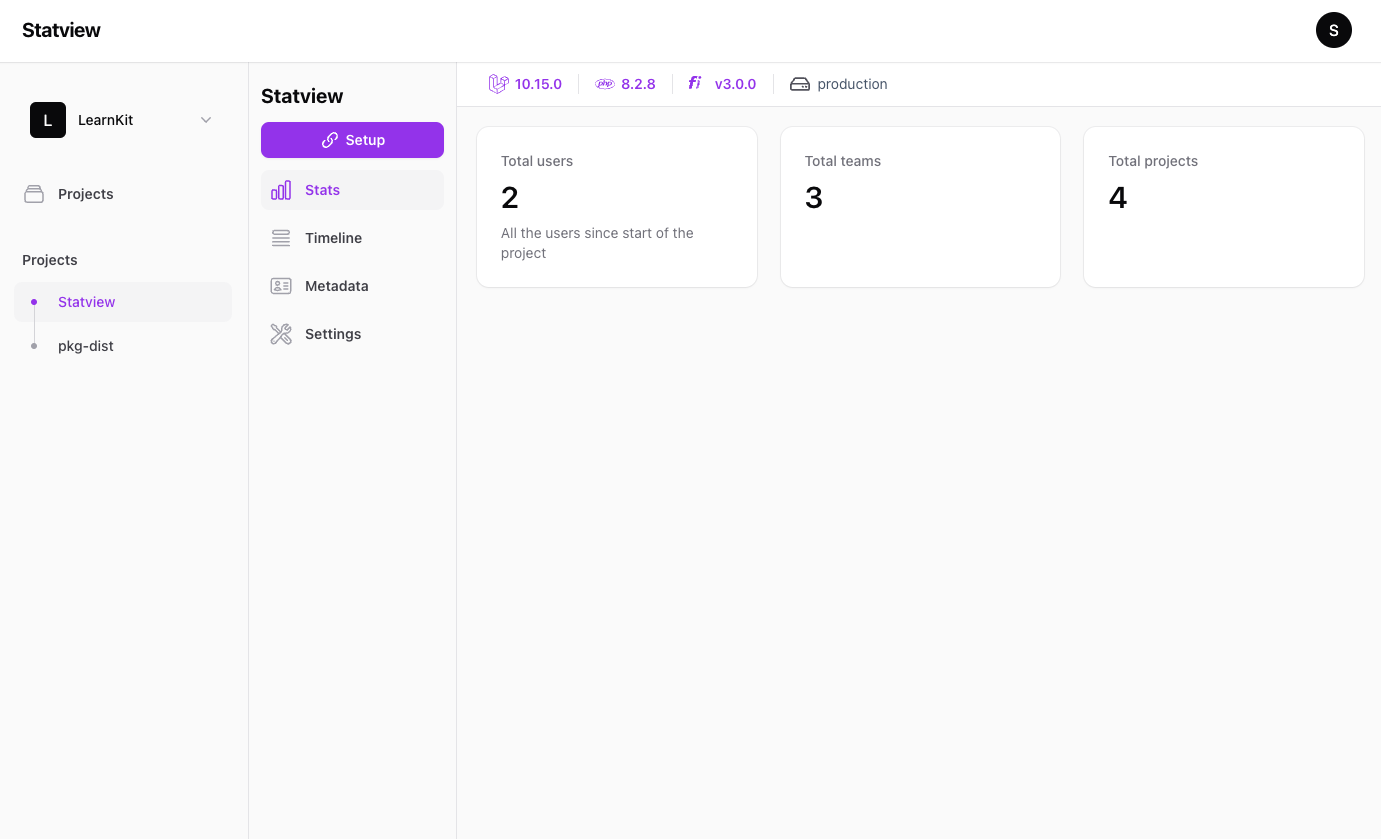 Dashboard.

You can show important data of your projects on the dashboard.

Laravel.

Integration with Laravel. Very easy to integrate and to extend.

Filament.

We love Filament PHP and that's why we created an integration.

Metadata.

See all important metadata in Statview. We fetch the output of the Laravel about command so you can easily add custom data.

Public (or private) statistics.

You can share your Statview data and optionally protect it with a password.

Timeline.

Post messages on your projects timeline. Use this as a channel to publish some messages to.

Maintenance mode.

Toggle the maintenance mode of your projects from the Statview panel.

One click login.

Login to your panel with from our panel.

In beta

Announcements.

Post announcements in your application.

In beta

Update notifications.

Receive notifications for important dependency updates.

Coming soon